According to Research and Markets, the protective film market is growing at a CAGR of 6.23%. Set to reach $17.57 billion, a closer look at this market, including its types, growth drivers and leading regions.

Types of Protective Films
Protective films are classified into adhesive-coated segments and self-adhesive segments. In particular, adhesive-coated films are expected to account for the largest share and are the most commonly used. These types of films are based on the following polymers.
Polyethylene
Polypropylene
Polyethylene terephthalate
Polyvinyl chloride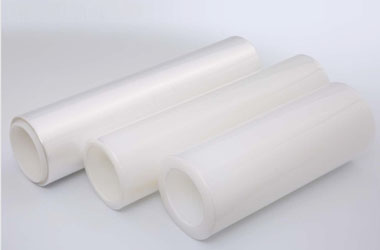 Protective Film
They are easier to manufacture than self-adhesive protective films and also offer cost advantages.
Of the polymers used in adhesive coating formulations, the report states that polyethylene will be the most prominent by 2022. This is because it is.
Is suitable for a wide range of adhesives (water, acrylics, solvents)
Compatible with substrates coated with protective films
Protective film growth driver
In addition to the applicability to a variety of adhesives, protective films are experiencing increased demand in the following markets.
Transportation
Electronics
Building construction
This is due in large part to manufacturers' growing awareness of the need to protect their products from dirt, scratches, and chemicals in order to make them more durable.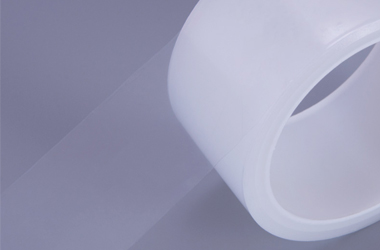 Protective Films
Their use in the aftermarket has also increased given their ability to protect against
UV rays
Wear and tear
Weathering
Leading the field in protective films
As cited in Research & Markets, Asia Pacific is likely to lead the protective films market during this period. This is mainly due to rapid urbanization and construction development in China, India, and other countries such as Indonesia and Malaysia.
In addition, Japan and South Korea are increasing the demand for protective films due to the growth of the transportation and electronics industries.
Protective film for Aluminum Profile Protection
Aluminum is widely popular among architects and homeowners. Windows, doors, and facades made of this high-quality material offer a high degree of flexibility in terms of shape and color and can be easily integrated into the most diverse building architectures. The visual and tactile qualities of aluminum are virtually unlimited, as countless color and structural effects can be achieved using classic powder coating or anodizing techniques.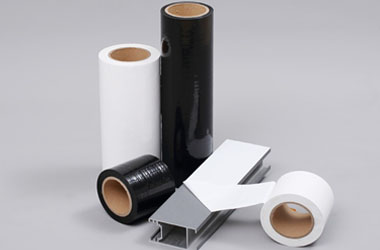 Protective Film for Aluminium Profiles and Plates
Protection against scratches and damage
Quality is compromised throughout the entire process chain, from the metalworking shop to the completion of the building project. Aluminum surfaces are subjected to heavy loads, especially during the manufacturing process. Hard, sharp chips from sawing or drilling aluminum can damage the profile's high-quality coating. Surfaces can be scratched and scrap produced. Therefore, quality assurance and optimal protection of the finished surface play an important role for metal manufacturers and window fabricators.
A protective film for any requirement
The NB series offers a wide range of protective film solutions perfectly suited to the specific requirements of metal and window constructions. They provide protection and ensure efficient processing, preventing cost-intensive rework by reducing scrap and reject rates.
The product range for the protection of anodized and powder-coated aluminum profiles includes solutions for
Smooth and structured surfaces
Modern contemporary finishes, such as particularly rough structured effects or deep matte surfaces
High-performance protective films for almost any surface structure and profile construction Printed protective films are also available on request.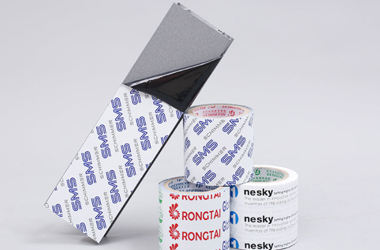 Self Adhesive Protective Film For Aluminum Profiles And Plates
Optimum adhesion and removal properties
The adhesive system, adhesive formulation, and bonding strength are always perfectly matched to the individual characteristics of the profile surface. This ensures consistent adhesion throughout the entire application process while allowing easy, simple, and safe removal even under extreme temperature changes or intense UV exposure. The film leaves no residue and avoids construction delays.
High elasticity throughout processing
NB's protective films are ideally suited to protect aluminum structures used in architectural applications. Such profiles are often larger and stronger than PVC systems, which places high demands on protective films when used for such strong structures. For this reason, NB protective films for aluminum profiles are particularly strong and tear-resistant. These films can even resist high mechanical loads. They have excellent puncture and shear resistance and can be processed without tearing.
Optimal performance in applications
Protective films are available in a variety of film widths for the precise protection of a wide range of aluminum structures. In addition, the carrier film and adhesive systems are precisely designed to cover every application method.
Smart Protective Film Solutions
NB manufactures smart solutions for many protective film formulations. For more information, please visit https://www.nbprotectivefilm.com.