PE Protective Film
We have to face up to the fact that the surface of the stainless steel sheets or other similar products are pretty vulnerable to any scratches, damage or big dent caused by the mighty machine during the deep-drawing or fabrication that tries to turn them into various products such as washing sink, trash can, barrel, dining plate or something like that. However, the protection from this kind of process can be made possible with the help of our adhesive protective film.
PE protective film has an adhesive layer on the Polyethylene film which have been processed by corona treatment. It's ideal for protection of target product in the middle of process, transportation, and it's also one of the main material of packing for finished product.
PE protective film for sale! PE protective film for deep-drawing from NB Protective Film is an self adhesive protective film or stainless steel protective film are proudly possessed of excellent adhesion strength, tensile strength, and elongation. The self-adhesive PE protection film is easy to apply and peel off with bare hand. There is no residue glue left on the surface after the removal. No matter what your surface is (stainless steel protective film 2B, BA, or 8K and etc), our self-adhesive PE protection films can cover for you.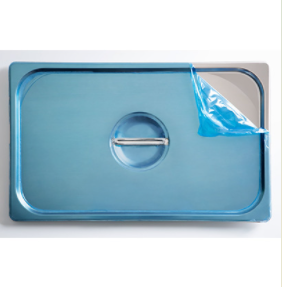 If you need a better solution for protection of deep-drawing stainless steel sheets, welcome to contact us to get more information of our PE protective film. We would like to send you free sample to experience the high quality and reliable performance of our PE protective film.
CUSTOM PE PROTECTIVE FILM FOR MY PRODUCTS