NB's PE self-adhesive PE protective film is transparent, environmentally friendly, non-toxic, low absorption, impact-resistant, and FDA compliant. NB's protective film protects flat sheets from scratches and is not adhesive based, leaving no residue on the plastic sheet, the film will automatically adhere to the plastic sheet. We offer a choice of normal and heat resistant films as well as a wide range of film viscosities, and it is printable.
Applications of Self-adhesive PE protective film
Self-adhesive PE protective film is suitable for a wide range of plastic flat sheets such as PC, PP, PS, PET, PVC, acrylic sheets, plain baked steel sheets, glossy stainless steel sheets, glasses, etc.
We always use imported raw materials to produce our PE self-adhesive protective films and strictly control the quality from the source. Our PE self-adhesive protective film is environmentally friendly and has no irritating odor.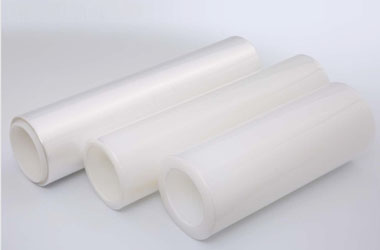 Protective Film for Deep Drawing
PE Protective Film - Common
It is produced by extrusion, where the adhesive layer material and the PE substrate are co-extruded together. EVA is generally used for the low viscosity of the adhesive layer; rubber material is usually used for the high viscosity adhesive.
We have to face up to the fact that the surfaces of stainless steel sheets or other similar products are susceptible to powerful machines in trying to turn them into various sinks, bins, buckets, dinner plates, and other products. However, with the help of our PE self-adhesive protective film, such processes can be prevented. Our PE self-adhesive protective films boast excellent adhesive strength, tensile strength, and elongation. Most importantly, they are easy to apply and peel by hand. No glue residue remains on the surface after removal. No matter what your stainless steel surface is (2B, BA or 8K, etc.)
Benefits of protective film for deep drawing
1. High elongation and tensile strength to withstand machine work.
2. Good deformation behavior during deep punching.
3. Compatible with a wide range of stainless steel sheet surfaces.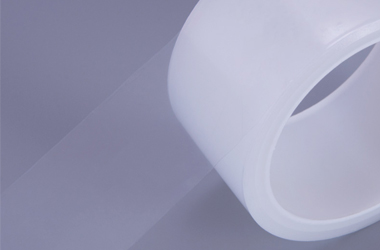 PVC Protective Films for Plastic Parts and Surfaces
4. Can be easily applied and removed as they are user-friendly.
5. No residual glue on the surface after removal.
6. ISO 9001: 2008 quality management system certification.
7. ISO 14001: 2004 environmental certification.
Where to buy protective films?
At NB, we focus first and foremost on meeting the needs of our customers. This means offering a large variety of quality products at great prices. Our protective films have been widely applied to the deep-drawing process, electronic devices, household appliances, aluminum profiles and sheets, windows and doors stainless steel sheets, plastic sheets. carpets, marbles, glasses, etc.
We take great pride in being able to provide you with the personalized protective film turnkey solution with our experienced R&D team and advanced facilities. If you want to get more information about the best protective films wholesale price, welcome to contact us.