Your products must be subjected to high levels of stress during transport, assembly, and storage. A simple film cover is often insufficient to provide adequate protection against mechanical loads. Materials that are just loosely placed on the product can easily slip off, open the door, and be damaged by scratches or dirt. Films with coatings often produce undesired residues. PE self-adhesive protective films use polarisation to adhere reliably to surfaces. They minimize the risk to the product and can be removed without leaving adhesive residues.
Advantages of PE Protective films
Temporary protection of sensitive, smooth surfaces
Adhesive-free self-adhesive films
Polarised bonding
No adhesive residue on removal
Excellent adhesion on all smooth surfaces
Made from 100% PE film and therefore recyclable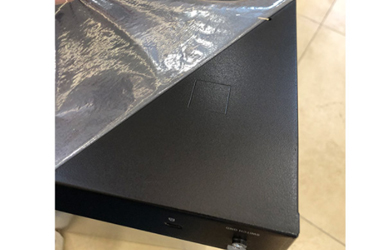 PE Protective Film for Household Appliances
Questions to ask before choosing the right surface protection film
To ensure you get the right surface protection films for your application, make sure and ask these questions.
1. Will the PE protective film be applied to a rough or smooth surface? Rougher surfaces have a larger surface area and require a thicker adhesive.
2. Is the surface area clean and dry? Dirty application conditions may produce unacceptable results. Embedded material and unwanted debris can adversely affect the performance of the surface protection films.
3. Will the PE Protective films be exposed to high temperatures? Most rubber-based adhesives cannot withstand temperatures above 150°F. Acrylic adhesives are effective at temperatures up to 350°F, while silicone adhesives are effective at temperatures up to 500°F.
4. What types of surfaces need protection? Whether wood, stone, metal, glass, plastic, or ceramic; these surfaces require completely different adhesives to function successfully.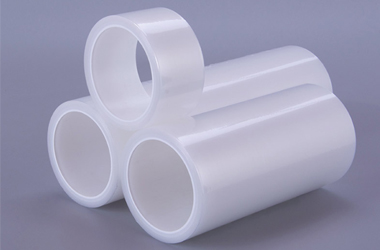 PE Protective Film
5. Will the PE protective film be used for safety or security applications? In any project, safety comes first. Is the purpose of the surface protection films to protect workers from broken glass or to deter intruders?
6. How long will the surface protective film need to adhere to the surface? If this is a long-term job, some additional components may need to be added to ensure that the surface stays bonded to the surface protective film for as long as you need it to remain strong.
7. Will storage and transport affect the surface protection films? Your crew may be better able to withstand extreme weather than your materials! Consider their transport to the job site and subsequent storage of the material so that efficiency is not compromised. Keep surface protection films and tapes in a cool, dry place.
Where to buy protective films?
At NB, we focus first and foremost on meeting the needs of our customers. This means offering a large variety of quality products at great prices. Our protective films have been widely applied to the deep-drawing process, electronic devices, household appliances, aluminum profiles and sheets, windows and doors stainless steel sheets, plastic sheets. carpets, marbles, glasses, etc.
We take great pride in being able to provide you with the personalized protective film turnkey solution with our experienced R&D team and advanced facilities. If you want to get more information about the best protective films wholesale price, welcome to contact us.