Today, contractors, homeowners, and remodelers have discerning tastes in stonework, tiles, marble, and rock. Kitchens are equipped with granite or solid surface worktops. Large entries are carved with limestone, ceramic, or marble tiles. Corporate fronts often have company logos set into custom stone floors or murals.

Protecting the rock bottom line
These high-level details wow the end-user but can cause headaches for the supplier. A scratch or chip during transport or final finishing will leave the contractor or designer in the lurch. Even after installation, a dropped hammer, heavy toolbox, or hasty painter overspray can damage beautiful stonework.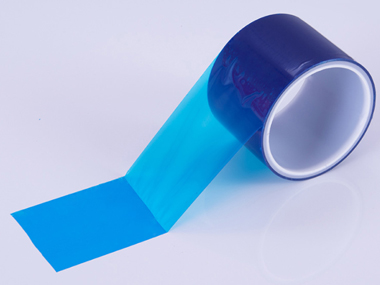 Protective Film For Marbles And Ceramics
The surface of marble or other similar stones (e.g. granite, tiles) is extremely vulnerable to dust, dirt, or worker traffic during processing, installation, and transport. However, with the help of our PE protective films, a method of protection against these factors can be achieved. Our PE protective films boast excellent self-adhesive properties, strong tear, and puncture resistance. Most importantly, they are easy to apply and peel off by hand. No glue residue remains on the surface after removal. Whatever your marble surface type, our PE protective films will cover it for you.
When carving in stone, even small imperfections can have a major impact on your bottom line. Repairs, replacements, and reinstallations are not only expensive in terms of money and time, but also in terms of goodwill. Surface NB's protective film protects against such small but costly defects. The film can be used during the manufacturing process, before shipping, or after installation on site. When everything is ready for the end customer, the protective film can be quickly peeled off, leaving only a clean, flawless stone surface.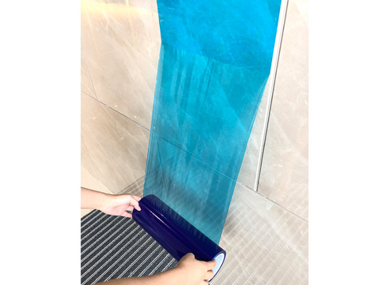 Protective Film For Marbles And Ceramics
Types of film
Below is a selection of the films we offer. Protective films are classified according to their adhesive type, adhesion, and material.
Adhesive Type - This is the product identification number of the adhesive used to adhere the protective film to the stone surface.
Tackiness - measured in ounces per transverse inch, this defines the amount of adhesive used and the resulting "tackiness" of the metal protective film. As there are many variables at play, the tack level of most adhesives will be expressed as a range of values rather than a single specific measurement.
Film/Paper - this indicates the type of plastic or paper the film is made from.
Where to buy protective films?
At NB, we focus first and foremost on meeting the needs of our customers. This means offering a large variety of quality products at great prices. Our protective films have been widely applied to the deep-drawing process, electronic devices, household appliances, aluminum profiles and sheets, windows and doors stainless steel sheets, plastic sheets. carpets, marbles, glasses, etc.
We take great pride in being able to provide you with the personalized protective film turnkey solution with our experienced R&D team and advanced facilities. If you want to get more information about the best protective films wholesale price, welcome to contact us.