A protective film is a material that protects surfaces that are susceptible to damage: minor or moderate scuffs, scratches, etc. One example is vehicles. Protective films help protect vehicles from the daily wear and tear and other more uncommon damage that comes with daily use.
Each type of protective film is available in a variety of styles, designed for a variety of applications, and they often vary in thickness, material, and adhesive strength. Based on various combinations of these properties, these films can be used appropriately to provide protection in a variety of scenarios.
Top 5 Benefits of Protective Films.
1. Protection from scratches and abrasion
2. Protection from moisture and dirt
3. Resistant to cold or heat
4. UV resistance
5. Chemical resistance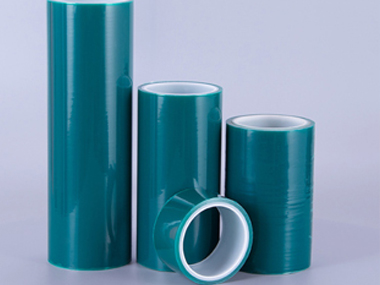 Protective Film for Glasses and Mirrors


Materials Used to Manufacture Protective Films
Here are a few specific types of materials, mostly plastic, that are commonly used to create protective film:
Low-density polythene films have enhanced elasticity and flexibility, and are generally low in weight
Polyvinyl chloride is sleek with relatively higher levels of elasticity, making it an ideal option for metal surface protection
Polypropylene is less elastic and holds firm even in higher temperatures
Polyolefin works exceptionally well with glass or painted metal, and certain variants are used for packaging
Co-extruded, low-density polythene provides a higher level of protection by using layering techniques
Paper is generally used to protect against very low-impact damage
Protective film applications for various industries
Anything with a surface can be better protected, as the applications for protective films are diverse and virtually unlimited. However, there are a few industries that offer the greatest value.
Aerospace
Aerospace engineering is always striving to create quieter, lighter, more damage-resistant equipment. Here, films are critical to extending the life and improving the quality of these materials.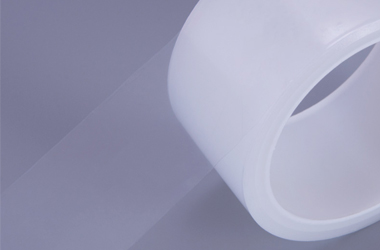 Protective Films
Electronics
Electronics - cell phones and other hardware - are susceptible to physical damage, especially screen damage. Television manufacturing companies, electronic transport companies and other similar businesses have a wide range of application possibilities.
Industry's
In general, industries have a wide range of applications for protective films and often require custom sizing to fit a variety of equipment or newly manufactured products. The end product can suffer extensive damage on its way to a distribution center or warehouse.
Automotive
From wheels and doors to fenders and bumpers, automobiles need complete protection. The protective film is a great way to achieve this without ruining the aesthetics of the vehicle.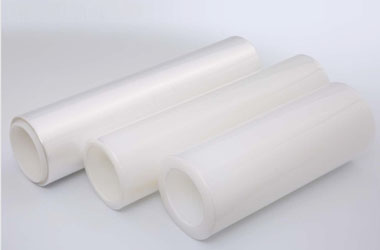 Protective Film for Deep Drawing
Medical
Medical equipment is often expensive and requires a high level of maintenance to prevent metal corrosion. Adding a protective coating helps prevent premature wear and tear and keeps these machines running smoothly.
Defense
Protective coatings help ensure the efficient operation of critical military equipment, weapons, and machinery. However, in defense, equipment may require stronger adhesive protection in addition to protective films.
High-quality surface protection films can be easily applied and removed while providing a smooth finish to the surfaces they are used on. These films are specifically designed to add a layer of protection to delicate surfaces: glass, commercial glass, plastic, stone, brick, granite, marble, etc.
Industries that specialize in the manufacture and distribution of packaged products often find themselves in need of this protection. However, it is then difficult to cut these films into shapes that fit a variety of surfaces. It is also important to ensure that blistering is minimized during the application, which often requires the expertise of a professional in surface protection films.

The protection films NB Protective Film provides will definitely not leave any glue stains on the surface of products applied, you can easily peel it off whenever you want. If you're interested in the best protective film we provide, welcome to contact us today or request a quote, we won't disappoint you for sure.