lt is common knowledge that all surfaces of the glasses and mirrors are very vulnerable to some scratches, impacts of different levels during the usages, transportation, and storage. However, the protection from these kinds of factors can be made possible with the help of our PE self-adhesive protective films.

By its very nature, glass is extremely fragile. Even heavy tempered glass can scratch, damage, rotate, etch or cloud when handled and exposed. This makes working with glass a challenge. Each step in the life cycle of a glass product represents a new danger to the glass itself. Hazards occur when
Cutting
Etching
Routing
Assembling
Shipping
Processing
Storage
Installation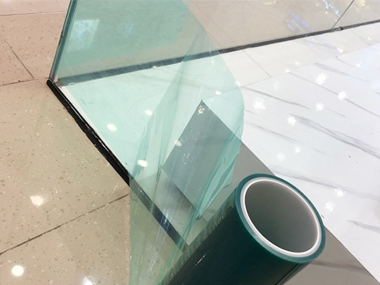 Protective Film for Glass
NB glass protection film is a simple, cost-effective solution to many glass-related challenges. Our protective films are easy to apply and can provide protection for a few minutes to over a year, depending on the requirements of your application. They can then be quickly removed without leaving any adhesive residue. Coated optics, interior/exterior windows, shower doors and other glass surfaces all require their own specific type of protection. Let us help you find the best temporary surface protection film for your needs. Welcome to contact us today or visit our website to learn more about the PE self-adhesive protective plastic film.
How to remove residual glue?
Get rid of the garbage
Your problem: sticky, tacky residue
The shipment of stainless steel sheets, aluminum extrusions, painted chassis boxes or window glass. After removing the protective film, it was clear that each of them had some kind of nasty sticky adhesive residue left on them.
Your job: to find a solution
To learn how to remove adhesive residue, use the information below to help you develop a practical and cost-effective residue removal program for your specific situation. This quick analysis guide will determine whether this is a big job or a small job, whether you need a special remover, or whether a simple remedy for protective film removal is effective.
Once the scope and severity of the sticky problem is determined, cleaning up the sticky material is relatively easy. The following provides steps for removing adhesive residue.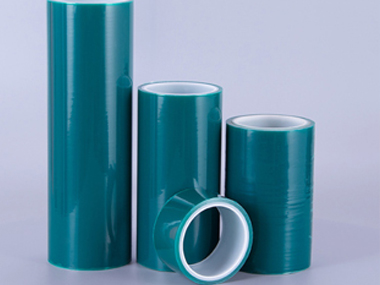 Protective Film for Glasses and Mirrors

Step 1: Assess the severity of the situation
Ask yourself: Is residue actually a problem? Is it an insignificant but unsightly mark? Will it fade on its own? Can it be removed naturally through manufacturing operations such as sandblasting?
If no, make sure that the problem is known and included in quality control.
If yes, then adhesive residue is actually a problem and needs to be removed, so read on.
What is the scope of the project?
Some debris that may be able to be cleaned manually.
A significant number of parts requiring significant effort to clean up manually.
A large number of parts in a large production operation that may require some degree of automation to be practical.
How quickly do you need to remove residue?
Within a few minutes
Within a few hours
Within a few days
Our PE self-adhesive protective films are proudly possessed of excellent adhesion strength, tensile strength, and elongation. They are easy to apply and remove by hand, above all. there is no residue glue left on the surface after the removal. No matter what type of your glass or mirror is, our PE self-adhesive protection films will get it covered for you.
Guangdong NB Technology co., Ltd. is a long-standing protective film manufacturer, China. We have been able to obtainIsO9001: 2008 quality management system certification and Iso14001: 2004 environmental certification.
If you are looking for a trustworthy company to PE self-adhesive protective films in your project, welcome to contact us today or request a quote.