After every product has been generated, some outer packaging is needed to protect the product from certain external forces that can cause some wear and tear. Therefore, it is common to see products such as protective cases and films in life or at work. Protective films are one of them. Different products require different protective films for protection, depending on the material of the product.

In our daily life, the most common protective films are just food protective films and electronic product-related protective films. Today, we focus on PE protective films, which are an essential part of industrial product protection. In fact, PE protective film is used in a wider range of applications, such as the hardware industry in the computer industry, solar panels, glass, etc., the photoelectric industry in backlight panels, cold light films, mobile phone screens, the plastic industry in instrumentation, acrylic panels, etc., as well as the printing industry, the wire, and cable industry, the electronics industry, and the mobile phone digital industry, etc.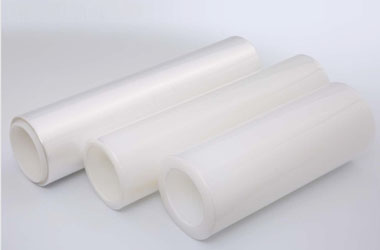 Protective Film for Deep Drawing
PE protective film is made of polyethylene but depending on the density, it can be divided into high-density polyethylene protective film, medium density polyethylene film, and low-density polyethylene film. It is the most common organic structure. The polymer compound is also the most widely used polymer material today. This type of protective film has its own advantages, such as protecting parts of the product from contamination, wear and tear during production or processing, and can protect the original smooth surface.
Why choose a protective film for commodity packaging materials?
One of the important added values of commodity packaging that enhances the value of goods is that they are packaged during storage, transport, and handling. There is a wide range of packaging materials to choose from. There are generally paper, metal, wood, plastic, and rattan, with plastic and metal being the most widely used and plastic and paper are the most convenient. Therefore, as a representative of plastic packaging materials in the packaging industry, a protective film is the most widely used and convenient packaging material in the commodity packaging industry.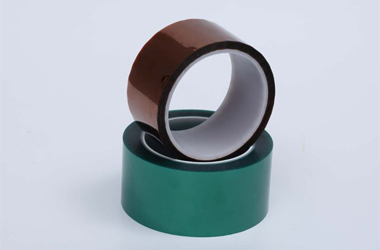 PET High-Temperature Protective Films
Protective films are available in many materials. A wide range of thicknesses and viscosities are available under the material. Commonly used protective film materials are PE, PET, PVC, OPP, CPP, POF, BOPP, PC, etc. There is always a suitable product. Packaging and many other protective films are commonly used in cutting-edge high-tech fields such as electronics and aerospace. Merchants can test their products according to their own characteristics and performance and choose the right protective film packaging. Crafts and everyday goods are mostly PE protective films, digital products such as LCD TVs and mobile phones need PET protective films and stretch films are used for general packaging and transportation.
Guangdong NB Technology co., Ltd. is a long-standing protective film manufacturer, China. We have been able to obtain IsO9001: 2008 quality management system certification and Iso14001: 2004 environmental certification.
If you are looking for a trustworthy company to PE self-adhesive protective films in your project, welcome to contact us today or request a quote.