As a PE Protective Film Manufacturer, share with you.
Prepare a well-sized, flat work space that is clean and free of dust, liquids or contaminants.
Stick double-sided tape with a ruler length near both ends of the work area. The distance is about feet. This is not a protective material.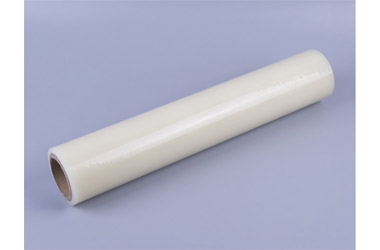 PE Protective Film
When the adhesive is upward, gently unfold the protective film. Make sure it is smooth and wrinkle-free, and evenly paste the loose end on the double-sided tape.
Continue to unfold the protective film and place the protective film along the length of the working surface, and do not move along the double-sided tape on the other side.
Roll up the film from the double-sided tape and place it on top. The original connecting side sticks out of the tape and adjusts the direction of the film to ensure that the film is vertical, free of wrinkles, and cannot be effectively stretched, but it cannot be pulled strongly, and the film is temporarily folded. (After the film is stretched in use when the film wants to return to its original shape, the edges are easily stretched.)
Put the negative on the two-point double-sided tape.
Use a utility knife to cut a roll from the film waiting to be collected.
Place the edge of a piece of material on one end or one end of the original film. Place the film in the clamping position on both sides of the tape.
Place the part on the adhesive film. Note: The material is soft. When placed on the film, it should be slightly curled to allow air to flow out between the material and the film.
To ensure that the sheet and the film adhere, apply pressure to the material, especially to ensure good adhesion along all sides. This varnish roller may be used for this purpose.
Use a utility knife to trace part of the outline on the protective film and cut off the excess film. Delete the "redundant" part.
Carefully turn over each part, and if necessary, apply pressure directly to the film from the middle to the outside, making sure that the entire area is tight.
After the inspection, there should be no wrinkles.
Characteristics of PE protective film:
Feature 1: Good adhesion, good conformability, solvent resistance, used in normal temperature environment, straight edge, no glue residue.
Feature 2: Good adhesion performance, good solvent resistance, good weather resistance, suitable for use at a temperature of about 150°C, no glue residue, and clear separation lines. Use: Suitable for color separation and masking of automobiles, and spray painting of industrial machines.
Feature 3: Special PE, good high temperature resistance, good viscosity, high tensile strength, acid and alkali resistance, impermeability, no glue residue.
Application: Suitable for decoration and general industrial shelter.
Our company also has PE Protective Film on sale, welcome to contact us.