We are thrilled to announce our participation in the highly anticipated 2023 FILM & TAPE EXPO, slated to take place at the Shenzhen World Convention and Exhibition Center from October 11th to 13th, 2023. This event promises to be a dynamic gathering of industry leaders, and we cordially extend our invitation to both our valued long-standing customers and those new to our innovative protective film solutions.
Our booth, marked as 6D36 in Hall 6, will serve as a hub of innovation and collaboration during the expo. We encourage you to visit us, as we look forward to engaging in meaningful discussions, providing guidance, and showcasing our cutting-edge products.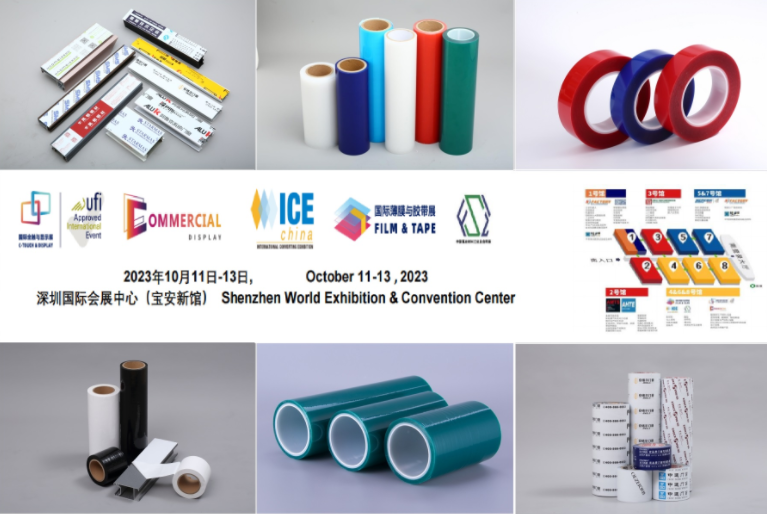 FILM & TAPE EXPO: Pioneering Excellence in Film, Tape, and Die-Cutting
The FILM & TAPE EXPO stands as a premier exhibition within the realm of film, tape, and die-cutting. With a staggering footprint spanning over 100,000 square meters, this show is poised to attract a remarkable gathering of more than 160,000 esteemed industry buyers.
This year's exhibition promises a sharp focus on functional films, adhesive products, chemical raw materials, secondary processing equipment, and related accessories tailored for high-value-added application industries. It is an ideal platform for companies to introduce their products to the market efficiently and cost-effectively.
With an expansive area covering 160,000 square meters, the FILM & TAPE EXPO will host over 3,000 renowned brands. Anticipated attendance numbers include approximately 120,000 industry professionals and 4,500 overseas visitors. Moreover, the event will feature more than 50 thematic summit forums and workshops, delving into pertinent subjects such as films and tapes, new energy materials, consumer electronic adhesives, die-cutting and coating, new energy applications, and film packaging.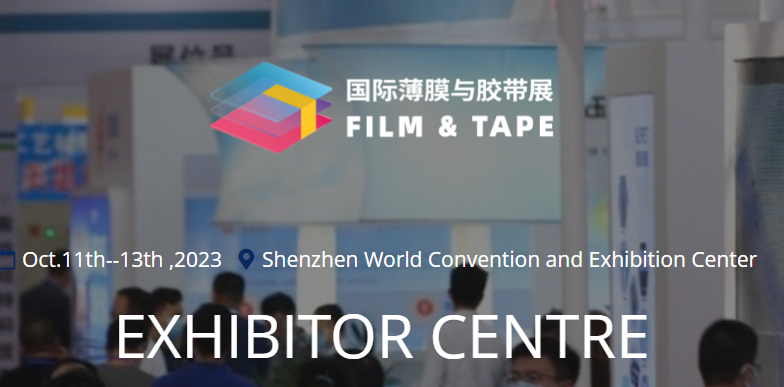 About Guangdong NB Technology Co. Ltd.
Guangdong NB Technology Co. Ltd. proudly stands as a well-established protective film manufacturer, located in the thriving city of Foshan, Guangdong province, China. Our commitment to quality and environmental responsibility is underscored by our attainment of ISO9001:2008 quality management system certification and ISO 14001:2004 environmental certification.
Our expansive production base encompasses an impressive 12,000 square meters, featuring a state-of-the-art R&D laboratory with a dedicated team of over 15 research and development professionals. With 6 automatic production lines, we have achieved an annual production capacity exceeding 20,000 tons. We are also pleased to offer OEM/ODM services, providing customized solutions to meet your specific needs.
Our protective films have found diverse applications across industries, including deep-drawing processes, electronic devices, household appliances, aluminum profiles and sheets, windows and doors, stainless steel sheets, plastic sheets, carpets, marbles, glasses, and more. Our experienced R&D team and advanced facilities enable us to offer personalized protective film solutions that cater to your unique requirements.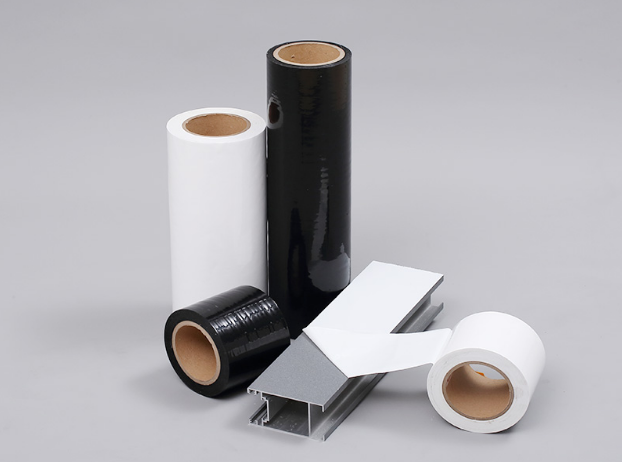 Join Us at the 2023 FILM & TAPE EXPO
We would like to take this opportunity to welcome you to visit 2023 FILM & TAPE EXPO. Our team will be available to provide you with detailed information about our products and services. We are confident that our participation in this exhibition will help us to establish new business relationships and strengthen existing ones.
See you at the 2023 FILM & TAPE EXPO!
For more information, please visit: https://www.nbprotectivefilm.com/contact-us/